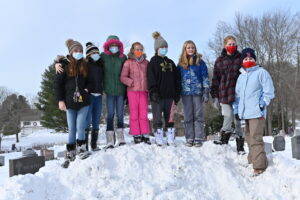 This group of Tyrrell Middle School students pose for a picture after volunteering at the Wreaths Across America event at Edgewood Cemetery on December 19th. They along with Boy Scout Troop 230 placed wreaths at each veteran's grave site at the cemetery.
Photography by Picard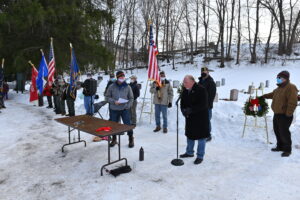 Mayor Tom Dunn addresses the gathering of people at the first Wreaths Across America town participation at Edgewood Cemetery on December 19th. Event organizer Kevin Huber, is to the left in the photo. Over 220 wreaths were placed on veteran's graves at the cemetery, that were purchased by individuals and organizations from town.
Photography by Picard