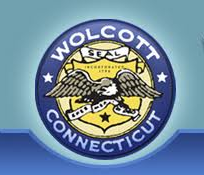 Attention: Organizations and Businesses
The Town of Wolcott has started preparations for the celebration of its 225th year of existence. The celebration is planned to take place Saturday, May 22nd & Sunday May 23rd 2021. We have formed a committee to prepare us for this gala event. Your help in making this event a success is needed. We are asking that all local organizations, both private and non-private represent your business and join us.
The event will be taking place in the entire area of the Woodtick Recreation area.
In the planning, we will begin with an opening ceremony on the Town Green, the event will then move to the Woodtick Recreation Lower and Beach area. Some of the activities will include, music entertainment, a car show, golf cart rides around the Milll Pond Way Walking Trail, baseball games at the BAW, The Taste of Wolcott in the Pavilion area, and much more.
As this is a Wolcott Town community event, we would encourage you to join us. We are currently looking for Organizations and businesses to sponsor an event. Please contact Amy Desaulniers in the Mayor's office to participate in this event as soon as possible
203-879-8100 ext. 102 or email adesaulniers@wolcottct.org