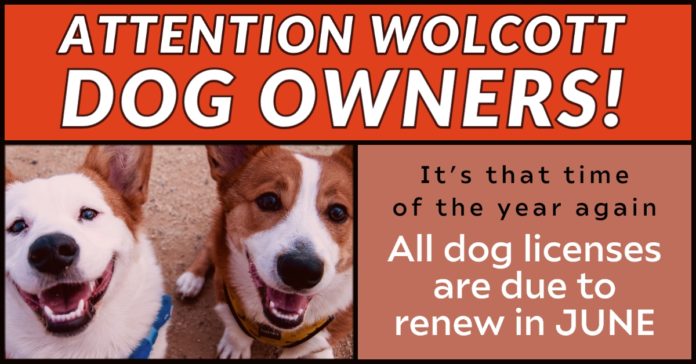 A Minute with the Clerk
By: Karen Mowad, MCTC, MMC
ATTENTION WOLCOTT DOG OWNERS
June is dog license month!
ALL dogs licenses are due to renew in JUNE.   For the safety of your pet, to be in compliance with Connecticut State Law, and to avoid late fees and fines please be prompt.
Our office is open M, T, W 8:00-4:30 pm, TR 8:00 -5:30pm and Friday 8:00 -12 noon. If for some reason you are not able to appear in person, you may license your dog through the mail.
Dog License Fees (Sec. 22-338 thru 22-352)
Neutered Male, Spayed Female $8.00*
Male, Fe
male 19.00*
*Late licensing penalty (per month) $1.00