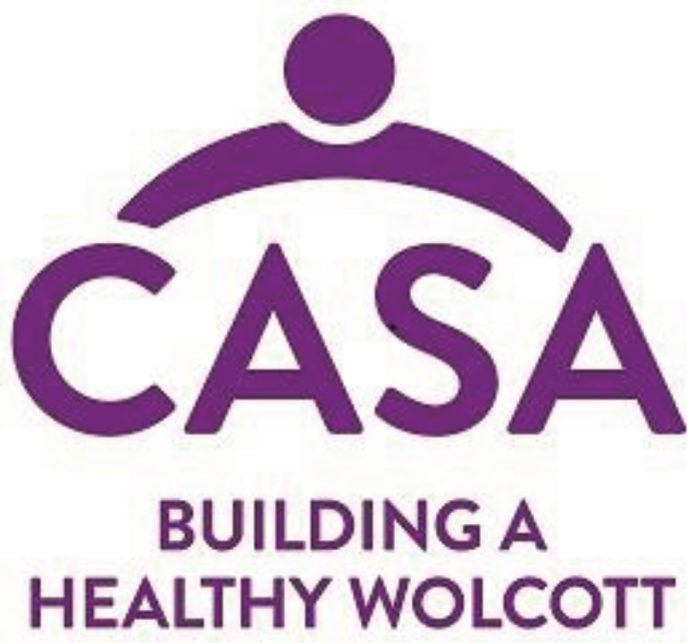 CASA held it's End of the Year Prevention Celebration on
Tuesday, June 7th. This years Honorees are:
Emma and Abby Bisaillon 
Outstanding Youth Award
They have been involved with the Wolcott High School RTC Youth Leadership Group for the past three years. They were participants in this year's statewide gambling youth awareness project, awareness tabling events, holiday tree decorating fundraiser, and helped share ideas on how to improve RTC prevention efforts.
Jill Fontanella
Outstanding Member Award 
Jill is the Wolcott High School Social Worker and helps recruit and retain members for the RTC Youth Leadership Group. She attended the CADCA (Community Anti-Drug Coalitions of America) with CASA. She also helped launch the Vape Take Back at Wolcott High School and offers educational sessions on vaping to students who have been caught using during school or are looking to quit.
Tyrrell Middle School- 
Joe Norcross & Christine Bove
Be The Change Award
Joe and Christine are being honored for their outstanding work establishing an RTC Youth Leadership Group at Tyrrell Middle School (35 plus student members). They also established a Zen Den safe space for students to go to during the day if they are feeling anxious and/or overwhelmed.
Nutmeg Farms
Leadership Award
Randy Petroniro is being honored for his commitment to CASA! Nutmeg Farms hosts the CASA, Cops, and Carolers event every holiday season! In addition, he has collaborated with CASA and the Wolcott Police Department on various community events throughout the years. Randy is always looking to support CASA through distributing prevention materials and resources to the community at large.