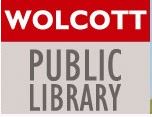 Friends of the Wolcott  Library
At our last meeting of the year, the Friends voted to support the newest project in the children's room – a chess club.  Numerous  boards and teaching materials were purchased and Miss  Meghan hopes to get started in January.  What a great way to begin  the year!  Also as our gift to you (while supplies last), you may select a holiday book from the book shelves at the main entrance.  We appreciate your support all year at our book sales and our ongoing sale in the library,  so please take advantage to have a Christmas book in your home library.
We will renew our museum passes to the following:  Beardsley  Zoo, New Britain Youth Museum, Hungerford Nature Center and the New Britain Museum of American Art.  Due to lack of interest we are not renewing and American Clock and Watch Museum.   If you would like us to consider another museum pass, please let us know at wolcottfriends2019@yahoo.com; or call President, Janet Tynan at 203 233-6407.
The Friends also purchased the fresh wreaths at the front door and our landscaping committee changed out the planters from fall to winter themes.   Thank you Debbie Weik and her assistant Margaret Erickson for their constant attention to the front entrance.  Also Mary Baker did her magic in creating beautiful winter scenes in the display cabinets in the Reading Room.  On display are some unique snowflakes and very intricate wooden toys generously donated to the Friends by the Krasnovsky.
The Friends wish you a healthy and happy New Year.