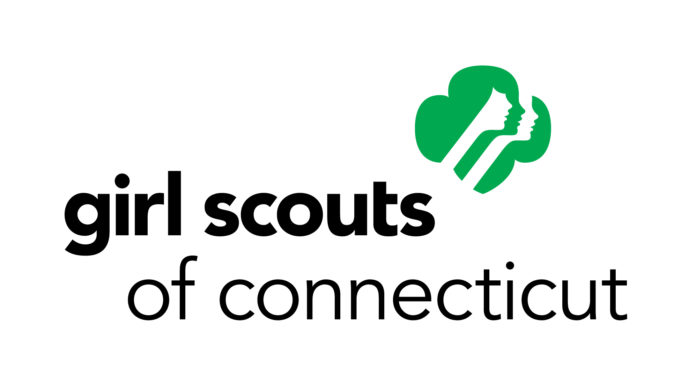 As we all look forward to warmer weather, Wolcott Girl Scouts continue to keep in touch and stay active with each other! Brownie Troop 60633 has been meeting virtually. The girls have worked on their Senses badge, tried a new food, and played Bingo together. Brownie Troop 64233 has been busy with their Outdoor Art Creator badge. By making a homemade salt dough "together" on a Zoom call they were able to make an impression of outdoor greenery. With their parents help they measured out flour, salt, and water – and had some fun getting messy as well. Junior Troop 64541 worked on their First Aid badge. These girls played a traditional Girl Scout game called Kim's Game, practiced basic First Aid on a doll or stuffed animal at home, and met and spoke with an EMT who works in New York City.
Our Cookie season has been extended until the end of June! You can visit www,gsofct.org to purchase cookies for yourself, or you can donate a package of cookies as part of our "Eat. Care. Share." program. All donated packages are being delivered to First Responders at hospitals and police stations throughout the state. If you know a local Girl Scout, please feel free to reach out to them for help to place an order as well! Donated packages are $5 each.
Girl Scouts of Connecticut Virtual Programming open to everyone!
From May 12th to June 5th, various online programs suited for Pre-K thorough 3rd graders and their families. You can find out more and register for any of these events by visiting gsofct.org or contact Customer Care at 800-922-2770. There is no cost for these events.
Girl Scouts Early Bird Registration is open for renewals!
Currently registered Girl Scouts can renew for the 2020-2021 year now! Any girl that renews from April 1st – June 15 will receive a spring renewal patch. Financial Aid is available. Just login to your account via gsofct.org, ask your Troop Co-Leader for assistance, or contact Customer Care at 800-922-2770.
Girl Scouts Extended Year Membership has begun!
Are you interested in having your daughter join Girl Scouts? She can join now by registering for an extended membership – 18 months of membership for only $56! This opportunity is open to any new girl of any age, including current Pre-K 4 year olds. We will help you form a new Troop! Financial Aid is available. For more information, check out gsofct.org/join or contact Customer
Care at 800-922-2770, or contact Regina Lynch at regina.m.lynch@gmail.com