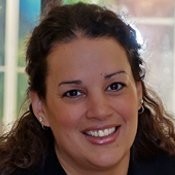 Make-A-Wish Connecticut is proud to welcome Kimberly Lumia of Wolcott to its Board of Directors.
A healthcare leader with over 20 years of experience, Lumia currently serves as the Chief Operating Officer & Senior Vice President for Prospect Medical East Coast, which consists of nine hospitals in CT, PA, and RI.  Kim started her career as a Registered Nurse in the Critical Care area (Cardiothoracic Intensive Care, Surgical Intensive Care & Trauma) and has held several leadership roles including RN & Team Leader at John C. Lincoln North Mountain Hospital in Phoenix, AZ; Manager, Director and Service Line Leader at the Hospital of Saint Raphael, New Haven, CT; and Chief Nursing Officer, Chief Operating Officer, Chief Financial Officer, and Chief Executive Officer at Sharon Hospital, Sharon, CT.
"We are thrilled to have Kim join our team," said Make-A-Wish® Connecticut President and CEO Pam Keough. "In addition to healthcare, Kim's experience runs the gamut from construction to marketing, fundraising and grant writing. Her passion for our mission combined with her extensive leadership knowledge and expertise will be an invaluable asset to our organization."
With a Master of Science in Nursing and several other medical-related degree, Lumia has served on many hospital boards and committees including the past President of CTAHE, and current chair of Governance for CTAHE.  She recently took office as Regent appointed by the Council of Regents, the legislative body of the American College of Healthcare Executives representing the CTAHE membership of CT and is also a board member of the Access Rehab Board.