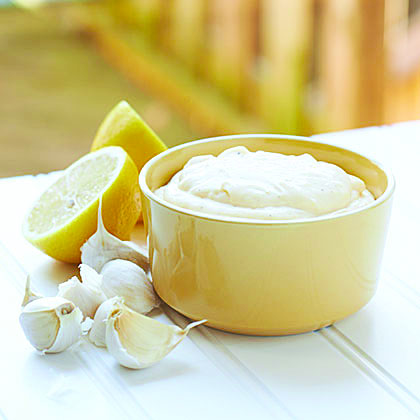 Lemon Aioli Recipe
Serve with any seafood. It's simply an
amazing dipping sauce.
Original recipe yields 8 servings
Ingredients:
½ cup sour cream
½ cup mayonnaise
1 lemon, zested and juiced, or to taste
1 tablespoon olive oil
1 tablespoon finely chopped parsley
1 tablespoon finely chopped chives
1 clove garlic, minced
¼ teaspoon dry mustard
salt and ground black pepper to taste
Instructions: Combine sour cream,
mayonnaise, lemon zest, lemon juice, olive
oil, parsley, chives, garlic, dry mustard, salt,
and pepper in a bowl; mix until smooth.