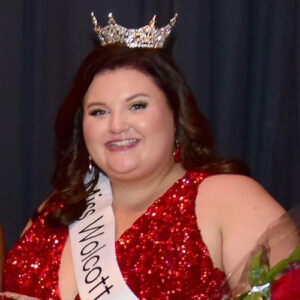 A Note from Miss Wolcott
Hello everyone! My name is Laura Christie and I am so honored to be your Miss Wolcott 2022! I am 23 years old and currently a senior at the University of Hartford where I will be graduating in January with a degree in Communication Studies and a minor in Psychology. I then hope to pursue a masters degree in Music Therapy. As a first generation college student, I am so thankful for the Miss Connecticut Scholarship Organization. Through this organization I have been awarded over $8,250.00 in scholarships that will help me complete my education. I am also excited to represent Wolcott on the Miss Connecticut stage this April! My talent is vocal performance, and my Social Impact Initiative is titled "Reshaping the Standard of Beautiful." This is a movement that I created in order to combat traditional beauty standards and to create a more loving and accepting world. As Miss Wolcott, I had the opportunity to talk about my work with Reshaping the Standard of Beautiful on NBC Connecticut! This past month has been filled with so many amazing events. I had the opportunity to sing the National Anthem at the Veterans Day Vigil, pull the $10,000 grand prize at the Lion's Club Pancake Breakfast, and walk in the annual Gillian's Autism Walk for Autism Services and Resources Connecticut. And I couldn't forget celebrating during Wolcott's 225th Anniversary Celebration! I am so honored to be serving this amazing community and I can't wait to see what the rest of this year has in store!
– Laura Christie, Miss Wolcott 2022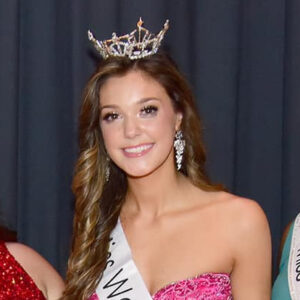 A Note from Miss Wolcott's Outstanding Teen
Hi Wolcott Community! I am finally introducing myself to you, as Allie Maisto, Miss Wolcott's Outstanding Teen 2022! I am a Senior at Wolcott High School who is currently applying to colleges and interested in majoring in Diagnostic Medical Sonography! It's been an exciting month and a half since my reign began and I've been busy attending local appearances such as Wolcott's 225th Anniversary, the Lion's Club Annual Pancake Breakfast, a Breast Cancer Awareness Event, and more! I have also worked on my platform: "Inclusion Starts with I," an initiative focusing on the Unified Sports Program, making sure to include ALL no matter the disability. This is important to me as I have been on a Unified Sports Team since my Freshman Year, where I am consistently learning the importance of leadership and teamwork. Holding the title of Miss Wolcott's Outstanding Teen and being named captain of the Unified Sport Team, it is my mission to make the program very community oriented and inclusive to ALL! I want to make the program known and promoted, as we are a bonding team full of acceptance! I look forward to sharing more with you in the coming months.
– Allie Maisto, Miss Wolcott's Outstanding Teen 2022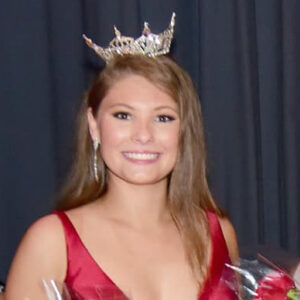 A Note from Miss Farmingbury
Hello. My name is Ashlyn Mercier, and I am so honored to have been crowned Miss Farmingbury back in September. I am from Oxford, MA and am currently a junior at the University of New Haven. I am studying National Security with a concentration in Intelligence Analysis, and I am getting a minor in Economics as well as a certificate in Transnational Cybersecurity. One day I hope to become an Intelligence Analyst for the Department of Homeland Security or the Drug Enforcement Agency. I just recently got involved in the Miss Connecticut Scholarship Organization for the opportunities it provided me in community service and professional development skills. Thanks to the organization I have already earned $2,125 in scholarships in less than a year. My Social Impact Initiative was created in honor of my younger brother Nicholas who is a two-time pediatric cancer survivor. It is entitled Nick's Courage: One Smile Goes a Mile and my goal is to bring positivity into the lives of children battling critical illness. In my time as Miss Farmingbury so far, I have had the great pleasure of attending Wolcott's 225th Anniversary celebration. I had so much fun meeting local vendors and getting to interact with the community. I was also honored to have attended the Lion's Club Pancake Breakfast and witnessed the drawing of their $10,000 cash raffle. I look forward to continuing serving the great community of Wolcott during my year as Miss Farmingbury!
– Ashlyn Mercier, Miss Farmingbury 2022