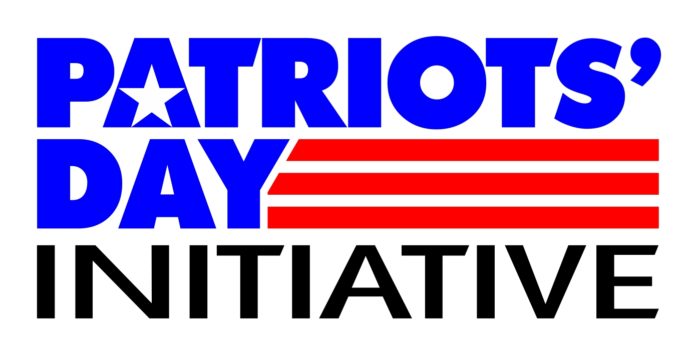 Wolcott will officially celebrate Patriots' Day on Monday, April 19, 2021.  This year's ceremony will be streamed LIVE, via YouTube, at 6pm from the Wolcott Youth Center. For more information and link to the ceremony please visit our website www: observepatriotsday.org
This annual event serves to honor local Veterans and celebrate our American Heritage & History. Patriots' Day marks the Battles of Lexington and Concord, April 19, 1775, which started the American Revolution, paving our path to freedom.
Due to Covid-19 restrictions, we will need to limit the attending guests, while all others may enjoy the program streamed virtually. Program highlights will include: citations awarded by Mayor Thomas Dunn, Senator Rob Sampson and Representative Gale Mastrofrancesco, a presentation by Encore Singers and the Patriot Youth Ambassadors. 
Nomination letters are now being accepted to help in the selection of this year's honorees. Please consider nominating a local Veteran, Serviceman or Servicewoman either living or deceased. Share with us how the individual has served our country and community throughout the years. Please email all nominations and correspondence by or before April 7th to the attention of Stacy Perrone-Petta:   patriotsdayct@aol.com. Thank you for your support!