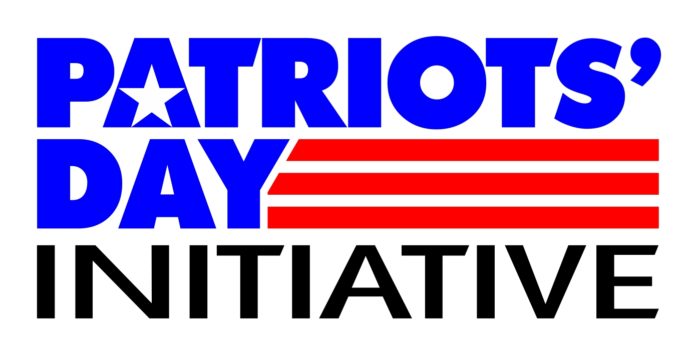 The Patriot Youth Ambassadors (PYA) hope everyone is staying safe and healthy during the Covid-19 pandemic. We want to say thank you to our frontline workers and we are praying for your safety. As American citizens, it is our duty to unite as a community to encourage and support each other during this difficult time.
For the safety of all, we were unable to gather for our 2020 Patriots' Day Ceremony. Our organization placed a patriotic wreath on the Wolcott Town Green to honor Patriots and to remember the Battles of Lexington and Concord commencing the American Revolution. The Patriots' Day Initiative honors local veterans each year and would like to recognize the following recipients.
Our first honoree is Julio (Jay) Crocco. Mr. Crocco was a part of the United States Marine Corp. and received the rank of sergeant. He served from 1969 to 1971 in the Vietnam war. While on his tour in Vietnam, Mr. Crocco served as a machine gunner with the 1st Marine Division. Mr. Crocco died on June 25th, 2017 to Agent Orange related cancer, but remains in our minds and hearts as we honor him today.
Our second honoree is Michael Pearson. Mr. Pearson was a part of the United States Air Force and received the rank of Senior Airman. He served from 1972 to 1976 during the Vietnam war era. During this time, Mr. Pearson was stationed in Italy where his oldest son, Jason, was born. In Italy, Mr. Pearson served his country as a radio encryption specialist. Today, Mr. Pearson lives in Wolcott and continues to serve his country and community by serving on the Town Council.
These men truly exemplify an American Patriot. We are so grateful for all their hard work and commitment to our country. We are truly blessed to have the opportunity to honor them this year. Local and state citations will later be presented.
During this time we have been given a unique opportunity to connect with family and friends through social distancing and creative expression. Many families have experienced unemployment, sickness, and loss. This time of uncertainty is our opportunity to offer hope and show the world and ourselves that we can prevail over this invisible enemy. Once again, please stay safe and well as we venture through these challenging times together.
Mission: Our mission is to celebrate Patriots' Day across Connecticut, the 3rd Monday of every April, in a continuous effort to spark patriotism in the hearts of citizens while honoring and educating about American History.