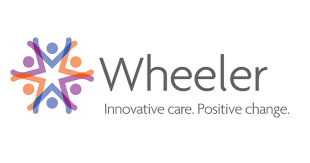 The Pressing Need for Loving Foster Families for Children and Youth
By Allison Casinghino, Foster Care Specialist, Wheeler
These challenging times, especially, have prompted many of us to consider what we can do to make a meaningful and lasting change in our communities. If you have an affinity for children or youth, or a desire to fill a pressing need, consider becoming a Wheeler foster parent. In Connecticut, there are more than 4,000 children in the foster care system and hundreds more who need loving homes, especially now. As the COVID-19 crisis persists, we anticipate even more children entering the system, as families endure increasing stress, job loss, illness and hardship, and children suffer abuse and neglect as a result.
There are many paths to foster parenting through Wheeler's Foster Care programs, and our caring team of social workers, clinicians, and case workers will guide you every step of the way, providing support 24/7 that starts with a one-hour (virtual informational sessions) and a 10-week virtual journey, called TIPS-MAPP, Trauma-Informed Partnering for Safety and Permanence – Model Approach to Partnerships in Parenting. During TIPS-MAPP, you explore your own life and family dynamic, connection with children, and you put yourself into the roles of individuals directly connected with children and youth to encourage a deeper, more empathetic understanding of the circumstances facing children and youth who need of loving homes.
Here are ways that you can make a difference as a licensed foster parent.
Become licensed as a therapeutic foster home.
The program serves children, ages 6 through 17, who have been removed from their homes due to abuse and/or neglect, or who may be experiencing symptoms related to trauma, loss and other behavioral health concerns. Foster families receive ongoing training and 24/7 support from our Therapeutic Foster Care team. Adoptive homes are also needed.
Engage in medically complex foster care.
The program serves children from birth to 18 years who meet the diagnostic criteria for medical conditions that may include, but are not limited to, prematurity, asthma, diabetes, cardiac conditions, developmental disabilities, fetal alcohol syndrome, feeding tubes, etc. Medically complex training is required, and support is provided by our Therapeutic Foster Care team.
Provide respite foster care.
Respite Foster care offers a temporary home in which a foster parent or family takes over the parenting responsibility for another foster parent. Respite providers must meet licensing requirements, including training, and other background checks.
If you have ever wondered about whether you are the right fit for foster care, consider these lesser-known facts. Foster parents come from every walk of life. They are single, married or engaged in a domestic partnership. They rent or own their homes. Except for the age requirement of 21, there is essentially no age limit in terms of becoming a foster parent.
If you think you would like to take the next step in the process of becoming a Wheeler Foster parent, contact Wheeler's Foster Care Specialists, Michelle Martins at 860.707.5068, or Allison Casinghino (that's me), at 860.637.5586, or send an email to Fostercareprograms@wheelerclinic.org. You may also call our Foster Care Recruitment line at 860.793.7277, or visit www.WheelerClinic.org/Foster.