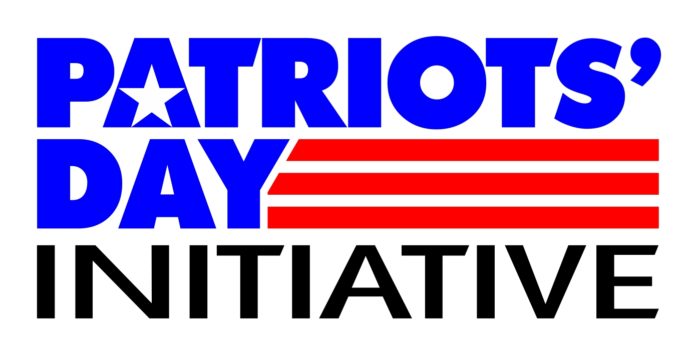 The Patriots' Day Initiative, established in 2016, will host the 6th Annual Veterans Vigil & Luminary Ceremony on Thursday, November 10, 2022

at 5:00 p.m. on the Wolcott Town Green. The event will serve to honor local Veterans, Servicemen and Servicewomen along with promoting the ​GREEN LIGHT A VET ​Advocacy Campaign.

Many individuals have adopted this mission to keep a green light lit at home and/or the office. To those who serve, this simple gesture shows that we continue to keep them in our thoughts and prayers and we are forever grateful for their sacrifices. In addition to displaying luminaries the night of the vigil, we ask residents across Wolcott, especially those along CENTER STREET, to switch one outside light to a green light for the days leading up to Veterans Day (11/11). This collective effort and continuous display of lights along Center Street will be called "THE GREEN MILE."

For more information about the vigil or to volunteer, please email: 

patriotsdayct@aol.com

 or call 203.228.7305. Luminaries are available for purchase and can be personalized for display. All honorees names will be read aloud during the vigil ceremony. We pledge our continued support and respect for the brave men and women, along with their families, who have given so much. Portioned proceeds will benefit local Veterans organizations and the Patriots' Day Initiative. Thank you!