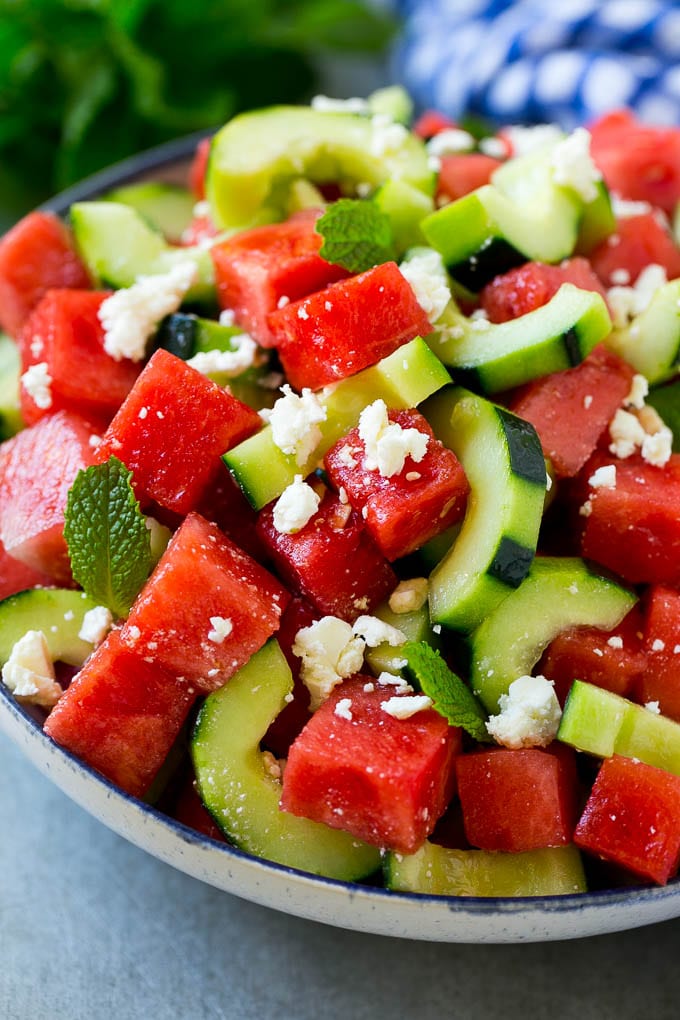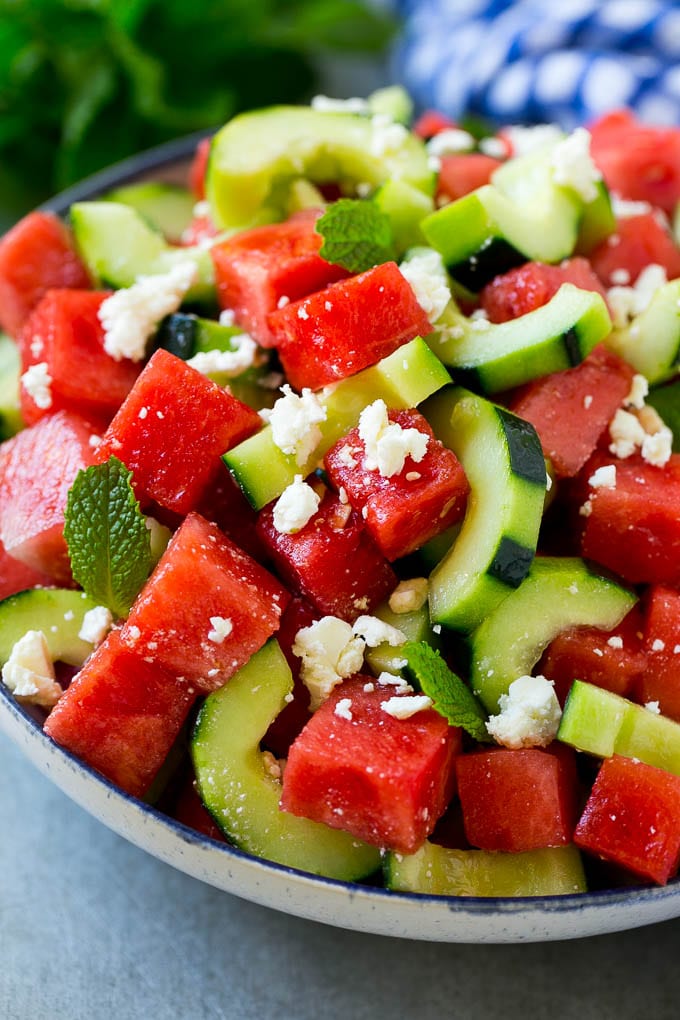 This watermelon salad is full of sliced cucumbers, crumbled feta cheese and mint, all tossed in an easy lime dressing. A simple yet unusual summer salad that's sure to get rave reviews.
Watermelon Salad with Feta and Cucumber
INGREDIENTS
3 cups watermelon cubed or balled
1 1/2 cups sliced cucumber seeds removed
2 tablespoons mint thinly sliced or small mint leaves
1/3 cup feta cheese crumbled
3 tablespoons olive oil
1 tablespoon lime juice
salt and pepper to taste
INSTRUCTIONS
Place the watermelon, cucumber and mint in a large bowl.
In a small bowl, whisk together the olive oil, lime juice and salt and pepper.
Drizzle the dressing over the melon mixture and toss to coat. Sprinkle with feta and serve.