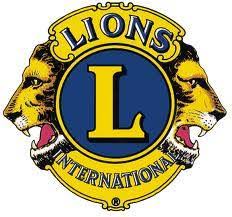 FAIR: We would first express our deepest sympathies to those in our community and their families who have suffered due to the Covid 19 pandemic. These are certainly difficult and uncertain times. The Fair Committee continues to monitor the current status of Federal, State and Local regulations and recommendations regarding the virus. The Lion's Fair Committee has been planning our 41st fair for 2020 since last September, long before anyone had ever heard of Covid 19. Over the past four years, the Lions have been changing the face of the fair through the addition of entertainment, food offerings, competitions and other aspects of the fair to provide for a much more enjoyable experience for our patrons. We added the equestrian arena three years ago, a couples back seat driver competition, diving dogs, the Axe Women Loggers of Maine, a local tug of war challenge, specialty food trucks, frisbee dogs, free parking and much more. In addition, this year we have scheduled fire forging demonstrations and competitions with some of the competitors from the famous Forged In Fire program. As usual, we also have some excellent bands including the Zoo, Derek and the Fun Bags and Peat Moss and the Fertilizers among others.
Hopefully, the 2020 Fair can go forward as scheduled for August 21st, 22nd and 23rd. As of the time of writing this article however, the Fair Committee is of the opinion that it is premature for us to make a decision given the current status of the virus. In that regard, the Fair Committee will continue to obtain guidance from our Federal, State and Local governments, as well as from the International and State Associations of Fairs and Expositions. Rest assured, our decision whether to go forward with a fair this year will be based not only upon government regulations and recommendations but based upon our ability to assure a healthy and safe environment for our community, guests, volunteers and members.
The decision for us is that much more difficult because we have seen the needs rise in this community year after year and given this insidious virus, the need will be much greater. The Wolcott Lions have always stepped up to help fulfill our community needs and without a successful fair, which is our major fundraiser, it will be that much more difficult for us to help meet those needs. The Lions host multiple events each year to raise funds, we do not request donations with the exception of sight saver day which is a universal Lion's event. We depend on large crowds at our events to raise the funding we need to continue to support all that we do and this year may not allow for our events such as the fair, dam race, Christmas tree sales, pancake breakfast, ziti dinners, etc.  Last year, we donated over $24,000.00 to local charities and provided our annual $12,000.00 in scholarships to local students in addition to donations to Lion's National Charities. Our club also helps out with the local Special Olympics, Dare Dance, Blood Drives, St. Baldrick's Foundation, Senior Picnic and Pediatric Eye Screening throughout town.
RAFFLE: As the Lions Club is uncertain as to which events we will be able to hold this year, the success of the 2020 raffle has become essential. As such we have applied to and received permission from our local authorities to extend the 2020 raffle out to a November 1, 2020 drawing on the fairgrounds at noon. The raffle is a cash raffle with the 1st place prize being $10,000.00, 2nd place – $5,000.00 and 3rd place – $2,000.00. The raffle is limited to 3,200 tickets to be sold.
Unfortunately, as the raffle may be our only fundraising event this year, we are reaching out to our community for your help in ensuring the success of the raffle in order that we may continue to serve the community as close to normal as that term exists today. This community has over 6000 combined residences and businesses. We would request that each residence and business, please consider purchasing one raffle ticket to help support our mission. We also understand that many of you can not make that commitment but for those who can we would like to express our appreciation in advance.
We will be setting up for online purchases and will provide more information in the near future. Meanwhile you may call the following Lions to arrange your purchase of a raffle ticket:  Joe Hutnik-203-592-0823, Tom Centinaro-203-525-9347, Gene Fercodini-203-910-0673, Roger Harbanuk-203-879-4644, Rick Helaire-203-232-3773 or contact any Lions Club member whom you may know.
We will get through these trying times together and can't wait to see you at our fairgrounds. As always, thank you for your continued support.