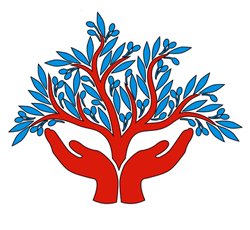 The Wolcott Food  Pantry volunteers would like to thank the residents of Wolcott that support our mission of helping those in our community that need a hand-up.
Our current food distribution model is a  bi-weekly distribution and we operate as a drive-through service with pre-packed bags of food placed in the trunk or back seat of the clients vehicle.
Our distribution dates for the next few weeks as follows (all Wednesdays):
 Aug 4th, Aug 18th, Sep 1st
We distribute food between 8:45 AM to 11:45 AM
If you or someone you know is in need of food and is a Wolcott resident, please contact the Wolcott Food Pantry at 203-704-7402. We are located at 358 Woodtick Road, Wolcott, CT.
We accept non-perishable food donations at our drop-off box located at our front door(7 x 24)  or stop in on Monday & Tuesday between 8:30 and 11AM and say hello!.
If you're out shopping, and would like to drop-off some food, here's  a short list of food products that would be helpful:
Shelf-Stable Milk
Canned Fruit
Chili
Cereal
Canned Juices
Boxed Meals
Oatmeal
Canned Chicken
Baked Beans
Peanut Butter
Canned Meats
Stews
Jelly                     
Canned Pastas
Coffee/Tea
Jarred Pasta Sauce
Instant Potatoes
Pudding
Pasta
Rice
Condiments
Soup
Jell-O
Salad Dressing
A few local organizations  (Pat's, Walsh's, the Post Office and the Wolcott Library)  also provide locations at the checkout to leave a food donation for the Pantry. We thank the management of those  locations for their on-going support. Monetary donations can be mailed to: Wolcott Resource Center – Food Pantry PO Box 6172, Wolcott, CT. 06716
The volunteers at the Wolcott Food Pantry would like to give a shout-out to Mrs. Janet Discepolo (a now retired teacher from Frisbie School) and the Gajecki and Dupree families of Wolcott.
The Project Explore class at Frisbie School started the Wolcott Food Pantry Garden a decade ago. Mrs Discepolo helped her students develop an awesome garden that has continued throughout the years to produce fresh vegetables that provide produce for families in the community. The Gajecki and Dupree's have been involved for 7 years and will continue to nurture what Mrs. Discepolo started as she retired this year.
The banner that is posted at the garden says a lot about Mrs. Discepolo. It reads:
"Thank you Mrs. Discepolo for planting the seeds of knowledge, sprinkling them with love, and nurturing the growth and dreams of hundreds of children".
We are so grateful for the work and contributions that these students, teachers and families that  have shown to us over the last 10 years.
We wish Mrs. Discepolo a happy retirement and we are so happy to hear that the Gajecki and Dupree families will continue  this tradition.