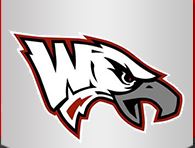 Officials of Wolcott High School were notified that the Commission on Public Schools of the New England Association of Schools and Colleges has voted to grant Wolcott High School's Continued Accreditation in the Association. The Commission's decision was based upon review of a Decennial Accreditation report prepared by a visiting team in November.
Mr. Walter Drewry, principal of Wolcott High School, stated, "We feel that the Commission's decision confirms the results of our extensive Self-Reflection, which our faculty and administrators conducted. We are convinced that the findings of our Self-Reflection, coupled with recommendations of the Commission on Public Schools' visiting team, will assist us in addressing priorities for further improvements in the school." "The Commission on Public Schools requires that accredited schools submit progress reports following the Decennial Accreditation visit to indicate the changes we have made to improve our school. In anticipation of these progress reports, the professional staff and administrators will immediately begin a follow-up program to review the findings of the visiting team report to establish the method in which recommendations will be carried out."
The New England Association of School and Colleges is a voluntary membership organization of more than 2,000 public and independent schools, colleges and universities, and vocational, technical, and career institutions. Of these, approximately 725 schools have been accredited through the Association's Commission on Public Schools. The Association works with individual schools to improve the quality of education through a continuous process of evaluation and Accreditation.
The Report of the Visiting Team for Wolcott High School can be found at the following web address: www.whs.wolcottps.org
For more information, contact: Mr. Walter Drewry Wolcott High School, Wolcott, CT 06716 203-879-8164