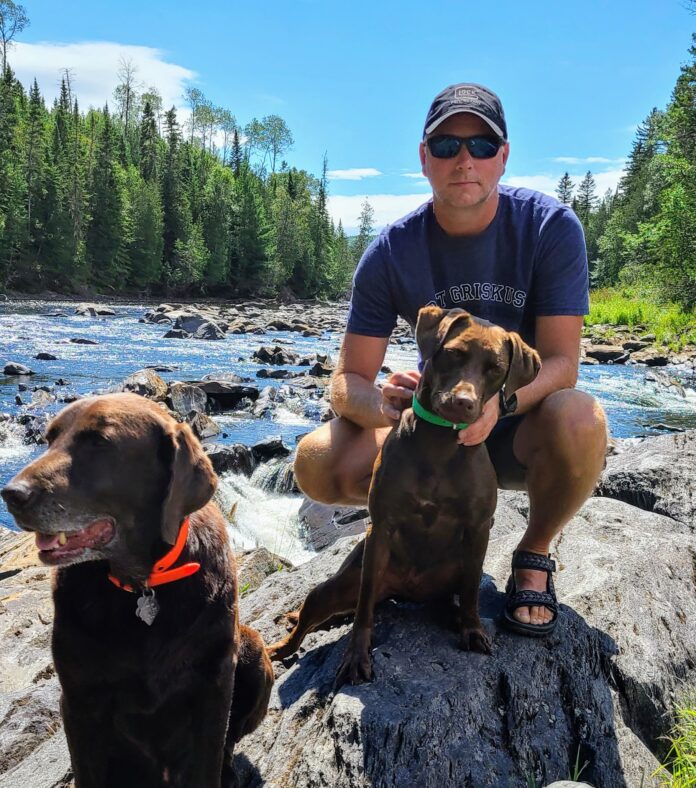 Wolcott Resident in Need
On November 15th, Scott Tassinari was helping a neighbor work on a tree when a limb came down hitting him and tragically knocking him off the ladder he was on. Scott fell 15 feet onto his back and suffered from a shattered T12 vertebrae and a spinal cord injury that doctors are predicting, will leave him paralyzed from the waist down. Scott also suffered a fracture on his skull, facial bones, multiple broken ribs, and a punctured lung.
After multiple days in ICU at St. Mary's Hospital, Scott was recently transferred to Gaylord Rehabilitation Hospital where he has begun his long journey of recovery and adapting to a new lifestyle.
Prior to his accident, Scott has lived a very active lifestyle and enjoys boating, mountain biking, hiking, and spending time outdoors with his wife Lisa and their two dogs on Hitchcock Lake in Wolcott, CT. Lisa is a Wolcott Public School teacher, and Scott had just received news of an exciting new career opportunity in the days prior to his accident, that he is now unable to start on time.
S cott will need costly and intense physical therapy, rehabilitation, and equipment to get back to everyday activities and independence. As many Wolcott residents know, many houses on Hitchcock lake are not handicapped accessible which poses a great challenge for Scott's return home as major home adaptations will need to be made.  All funds raised will assist with his extensive treatment needs, handicapped accessibility changes that will need to be made, and everyday living expenses while Scott is unable to work.

Please consider helping Scott on his road to recovery and independence!